We are looking for businesses who want to partner up to help struggling small businesses with Super Joe.
Watch the first episode for The TOP
Want to Become a Partner?
Want to reach an audience of business owners across the USA? Learn more about our advertiser and sponsorship packages here.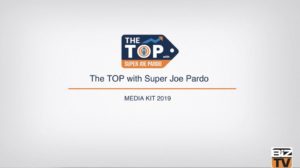 Watch a promo for The TOP
Interested in Partnering with The TOP?
Write to us and we will be in contact within 24 hours.