Joe Pardo's 31 Life-Changing Concepts Book! #31Concepts #FreeBook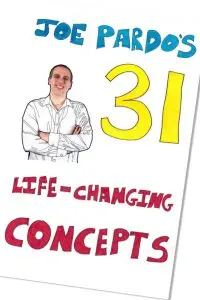 Click Here To Purchase For 99 Cents!
---
Book Concept
I wrote 31 Life-Changing Concepts because I strive every day to live by these concepts. How I wrote this self-development book was important to me because I am a slow reader and do not read many books. My hand-drawn pictures were done with Sharpies to show the power of what someone who "isn't an artist" can accomplish. The message here is simple: Be Yourself!
P.S. If you can, it would really help me to have you review the book after you read it. — Thank you!