I was #Interviewed on @Matt_April show #BentOnBetter Figure out YOUR #passion!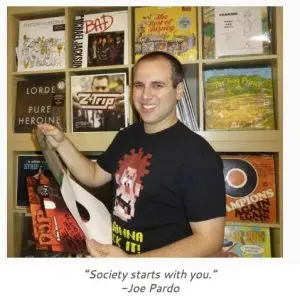 Today I was interviewed on my friend Matt April's show Bent on Better!
Some take-away points we discuss in this episode:
1. Do what you love and do it to the best of your abilities.
2. Seek relationships of support.
3. Live for today, try not to worry about the 'what-ifs.'
 Joe's final thought, "Figure out what you're passionate about…figure out what makes you happy."