Fitness Coach John Casto Performs Miracles With His Clients (Seriously)
Subscribe: Apple Podcasts | Google Podcasts | Amazon Music | Android
About John Casto
Coach John Casto is the owner of Action Fitness in Fairfax where he helps people make complete transformations in all areas of their lives starting with a foundation of health and fitness. After graduating in 2010 from GMU with a BS in Management, he started his fitness company and created bootcamps for local school teachers in the area. As he found success with multiple programs and nearly 100 active members, he expanded out into the community.
What started as a group class in a parking lot, Coach John opened his first retail space where his team focuses on highly individualized training and intensive coaching around habit change, mindset and self-improvement. He mentors 3-4 GMU interns every semester at his facility and leads 4 team members of his own, while personally coaching 10-20 clients at any given time.
Coach John is extremely passionate about small business, entrepreneurship, digital marketing and creating impactful experiences for his members and team members as well, focused around his core principles with self-improvement and a strong community. He also coaches and consults with up to 20 trainers, gym owners and small business owners who are looking to take their personal and professional lives to the next level.
He spends his spare time training with different fitness goals such as a performance and strength, traveling to unique places around the world, has found a passion for salsa and bachata dancing and has an adorable dachshund named Franklin.
John Casto has worked extensively with past guest, Lorie Foster to the point where she no longer needs or uses her wheel chair!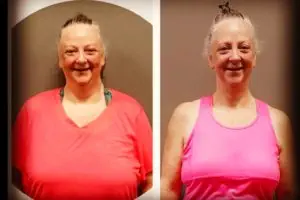 Connect with John Casto
episode 294