My #interview on @JerryTheSkids #podcast #MouseRants! #EarthDay #DisneyWorld #NSFW #Over18Only
inter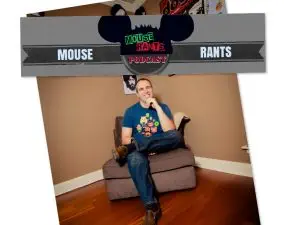 WARNING: Mouse Rants is meant for 18+ year olds ONLY and definitely NOT safe for work!
Episode 26: Earth Day with Joe Pardo

Today, Jerry and Simone turn down the mean as they interview podcaster, author, dreamer and all-around nice guy, Joe Pardo.  The unofficial topic of today is "Attractions with an Environmental Message" (or lack thereof), but quickly deteriorates into a more in depth discussion of the parks and films.   For those of you degenerates who don't like a break from the anger, don't you worry, Mouse Rants will be back in full force aggression next week.Also, the full-length "OFF THE WALL", offensive, and revolutionary musical episode of Mouse Rants is set to release on Memorial Day (May 25th), so tell all your friends!